What do the professionals say?
"Dan Van Zyl had a big influence on my rugby and was always a mentor. At Leinster Youths, I could hardly remember a time where I didn't learn something new from him. His love for the game was contagious. I always knew, if I needed extra help with anything, Dan would always be there. He had a major influence on me and still I feel if I needed to, I could pick up the phone and ask him something.

JOEY CARBERY

Irish international
"Dan and I first met at Metro Trials. The transition from centre to prop was far from easy and meant that I had to rewire my game but Dan was there through every step of the process. From a technical stance he was always there to build on the basic skills and drills. Every session was designed with a clear structure that was focused on developing an acumen around the game. Dan's coaching undoubtedly built on the skills that I use today but it was off the training pitch where Dan truly taught me a lot. He was never one to shy away from critiquing performance and was always watchful as to where I wasn't meeting standards. Even after I was initially let go from the Metro side, Dan was always in touch to help and advice. His commitment to developing each player that comes in is such that he gave me another chance at metro when he thought I was ready and this lead me to build strong foundation to develop my career."
"Dan is not only an excellent coach technically but very approachable and easy to get along with. He places huge emphasis on the fundamentals of the game such as handling and decision making and I learned the importance of this through him. His experience both playing and coaching at such a high level is invaluable for young rugby players to learn and flourish. I would highly recommend him as a coach for any young person looking to improve as a rugby player."
"Dan has been a prominent figure in my development as a rugby player. I first met Dan at the age of 16 when he had the position as Leinster youths backs coach and subsequently progressed to be the head coach. His enjoyable yet challenging methods of coaching established my love for the game and created a great environment for development as a young player. His enthusiasm and rugby knowledge are second to none and I would recommend Dan as a coach at any level but particularly in the development of young players."
The first coaching team my son worked with, that I was not involved in, was the Leinster Youths Under 18 Squad of 2012. Dan Van Zyl was the head coach. At the time I remember thinking, and even more so looking back now, how fortunate it was for Joey that he had Dan as a coach through this very transitional phase of his rugby career. As a father, I could not have asked for a better man to be coaching my son at this time.
Dan has a very genuine personality and this was evident in the way my son responded to both his style of coaching and his man management ability. Joey was at ease with Dan and knew where he stood. Dan made it clear what Joey needed to do to gain a starting position in the team and gave him great direction to improve his chances to become a professional rugby player. I did think at the time that it was not only Joey, but the whole team, who would have gone to their personal limits out of respect for Dan Van Zyl.
Watching my son and the team develop under Dan's guidance it was clear that Dan has a very shrewd rugby brain, a very deep and broad knowledge of the tactics and nuances of the game that covered all positions on the field. In tandem with this vast knowledge, it was clear that Dan had a very clear and precise manner in how he passed on this information to his players in relation to how he wanted them to progress as individuals, as units and as a team.
Over subsequent years I have had the privilege of working with Dan in various capacities on a personal level and I have found that what I saw as a father from the side-lines a few years ago to be true as a colleague of Dan's."
"Dan gave me and many others the knowledge to develop vital skills that enabled us to succeed further in our rugby career and ultimately in professionally rugby. Anyone who is lucky enough to work with Dan won't be disappointed."
"From the beginning Dan proved to be a popular and forward thinking coach. The philosophy and style of play that Dan brought to the squad was exciting & dynamic. However it was his passion for the game and relationship building abilities that shone through. Dealing with players of varying skill levels, Dan managed to maximise every players potential through his well structured season plan and sessions. As captain of the squad it was great to deal with a coach who was open for discussion about the game and how the team were progressing, he always provided open, honest feedback."
"I have known Dan 9 years now since I was 16 years old playing with the South East regional side. He was a coach I was constantly trying to impress as he was coaching the Leinster u18s at the time. The first thing I can remember is how he instilled confidence in me as a player. I was shy and nervous anytime I turned up for Leinster trainings or trials in the early days and he always believed in me as a player and helped to build my confidence and self belief. Not only was he an excellent player manager but also a great coach. I came into the system as a young lad with raw talent and a good work ethic but he worked endlessly on my core skills of catch and pass, tackle and kicking which is the most important thing even at the top level of rugby to do your basics well.
Constantly in a good mood he was a pleasure to train under and I can not thank him more for what he has done for my game and helping me achieve my dream of being a professional rugby player for my home province. "
"Having had the pleasure of knowing Dan for the last 6/7 years and working closely with him for several of those years I have witnessed first hand the passion and knowledge he brings to rugby. Through the creation of a positive experience in underage rugby Dan has helped me carry this enjoyment into my professional rugby career. His enthusiasm and hard work know no boundaries and I'm glad I had the privilege to have worked with him."
"Dan coached me as a 16 year old with Leinster and then for the Irish Youths. He is a very enthusiastic guy that believes in the individuals role within the team context and is all about developing a player's skill sets whether you are a back or a forward. His whole ethos about rugby is to be positive and play what you see, trusting your skill set. Dan helped me in my development of understanding the game, improving my skills and taught me to always have enjoyment and bring enthusiasm. I wish him well in his new venture and I know that whoever attends the academy will be better for it."
"When I first encountered Dan as a young player I was immediately struck by his enthusiasm for the game and his hunger to share knowledge and experiences. I can safely say that the principles and values that he instilled in me as a young player are something that I have carried through for my entire career to date and will continue to do so."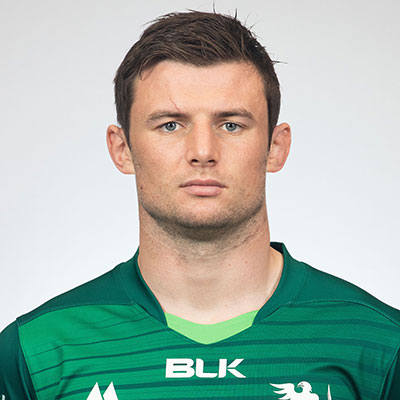 "I worked with Dan closely for a few seasons at u18 level. I found him to be a very good coach who played a key role in my development as a young player. His knowledge of the game and quality man management skills make him a great mentor for aspiring rugby players"
"I had the pleasure of observing Dan Van Zyll at his work during my time on the Leinster Management Committee but especially during my year as President of Leinster Rugby. Dan displayed great enthusiasm towards the Leinster Youth team he coached. Each season he turned out a competitive, well coached, displined team, which always played attractive rugby.
I was at training sessions and toured the United Kingdom with his teams. Dan also took time to get to know his players as individuals and I could see the players really appreciated this. This individual support led them to always go the extra yard for him.
Arriving on the Leinster Youth team was the pinnacle for most of these young mens careers. More went on to become Senior Leinster and Irish internationals, which always gave Dan personal satisfaction and was testament to his absolute commitment to his young charges. However what impressed me more was when you were talking to Dan he could list off lots of players who he coached and where they are now and who they are playing with. He never forgot their great efforts.
Dan was also an excellent coach during this period for the Metropolitan Area where he was involved in identifying players from 15 upwards that might be suitable for the Leinster pathway. He would have dealt with hundreds of aspiring young players and their families and he always had a word for them. He dealt with them all in a warm and courteous manner."
"I had the opportunity to work with Dan directly for several seasons while coaching within the Leinster Under age system. I can honestly say that he helped in my coaching development in many ways, as he has done with many coaches and current professional players within Leinster and Ireland. From the integration of skill development to tactical and technical understanding. Dan is one of the best, smart, ambitious and fun. This is a rugby opportunity not to be missed."
Having coached in the Rugby Academy Ireland I have to say I am very impressed with the ambition, attitude and enterprising nature of Dan and Johan. They had a unique idea and have turned into a rugby reality. Having coached girls in the RAI it is obvious that a proper girls programme can benefit these players in many ways, it accelerates their learning by being exposed to high quality coaching and being immersed in the challenging but supportive and enjoyable environment meaning the girls technical, tactical and physical abilities are constantly improving. It is projected that a girls training age can improve by 3 years by being part of a yearlong full time programme. Girls and women's rugby can often be the forgotten entity but the girls at RAI will grow in confidence knowing that in RAI they are taking an ambitious and progressive approach to girl's rugby. This is hugely exciting!
At RAI there is a girls TY programme which is run on a full and part time basis where players can train full time or on a part time basis (once a week or during midterms)and a full time rugby academy. RAI also have a dedicated girls coordinator Caoimhe Morris. Another positive step forward in girls rugby is how the RAI will be using past players such as myself to mentor the girls on elements of the game, having being a winger I would be working with girls who play in the back 3. I think is a fantastic step forward as it looks to pass on knowledge and skills learned from these players during their careers to the aspiring players. It is a simple but brilliant idea. Quality mentoring will greatly enhance these players opportunities in the game.
The content of the programme is line with long term player development regarding tactical, technical, physical, psychological and lifestyle aspects. Players in the RAI develop many skills and abilities during the time including many off the rugby pitch also. The RAI also offers day camps for players looking to upskill in their game, the TY programme and a full time academy.
My experience of the Rugby Academy is a hugely positive one, whenever I am there is always a hive of positive energy as players are being coached and developed on and off the pitch, what always strikes me is the players always enjoy the challenge and have smiles on their faces. It is clear to see Dan and Johan's passion for the game and their rugby philosophy will have a positive impact on the girls and boys of the RAI.
"Dan was one of my very first provincial coaches, so it was my first taste of what professional coaching was going to be. He is amazing to work with as his knowledge of the game is unbelievable. He taught me things that I still carry with me in my game today. And not just skills but also life skills. He is not just a great coach to me but a great person as well. I felt that Dan always trusted me and just told us to do our best and that was all you could do. Although Dan always wants to win and was very professional he still managed to make Rugby always fun and enjoyable. I would love to work with Dan again in the future and encourage anybody that has a chance to work with him to do so.